Unexpected Gift Matthew 1:18-25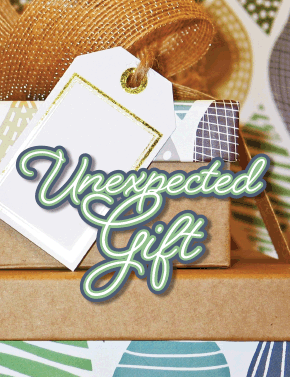 Christmas challenges us to accept Jesus as a surprising and transformative gift.
AT A GLANCE:
If you're looking for an unusual gift for an unusual or special person, suggestions are certainly available online, and more information is below. But today, on Christmas Sunday, the most amazing gift of all comes to us in the form of a child!
EDITOR'S PICK:
For material based on today's epistle text, see "Belonging to Jesus," December 22, 2013.
If you are a procrastinator, you know what time it is: The last minute.
The last-minute for buying Christmas presents.
Fortunately, Fast Company magazine (February 2019) has a list of gifts for you to consider. All are unique, unforgettable and frankly quite weird. Put one of these under the Christmas tree, and your generosity will never be forgotten.
Guaranteed.
First, a pair of air-conditioned shoes. Made by a Japanese company called Hydro-Tech, these $78 shoes have filters and micro fans built right into them. Give them to a person who wants to be cool. Literally.
For...
Start your risk free trial to view the entire installment!
START YOUR RISK-FREE TRIAL
---