Zacchaeus at the IRS Luke 19:1-10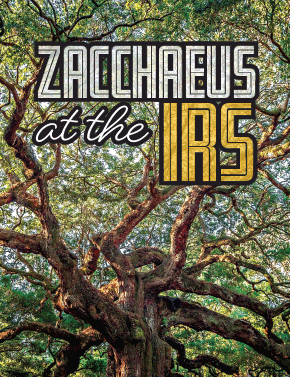 Loneliness and isolation are overcome in a dramatic encounter between Jesus and a rich tax collector.
AT A GLANCE:
The story Jesus' encounter with Zacchaeus is told in first-person, and can easily be adapted as a one-person dramatic performance with just a few props.
EDITOR'S PICK:
For material based on today's Old Testament text, see "Fortuitous Events," October 30, 2016. For material for All Saints' Sunday, see "Santo Subito," November 4, 2007.
For material pertaining to today's epistle reading, 2 Thessalonians 1:1-4, 11-12, see "Thoughts and Prayers."
"Zacchaeus at the IRS" is a first-person drama, offered as one-half of a call to a telephone assistance service. The speaker puts on a telephone headset, presses an imaginary button to take the call, and then offers the following lines. Pauses are inserted where the caller would be speaking, but no words from the caller are needed. In fact, the message is more effective as a one-sided call. Memorization of the script is not required.
...
Start your risk free trial to view the entire installment!
START YOUR RISK-FREE TRIAL
---