Missionaries of Charity 2 Timothy 2:8-15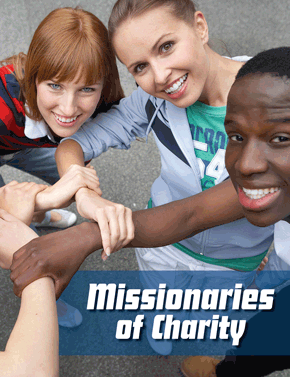 Charitable gifts are often monetary donations, given to help people. But at its root, charity is Christian love and affection.
AT A GLANCE:
October 17, just a few days away, marks the 40th anniversary of the 1979 Nobel Peace Prize which was awarded to Mother Teresa. The prize recognized her work among the poorest of the poor. This is an opportune way to dive into the epistle reading for this Sunday which challenges those who follow Christ to be "good workers." What we learn is that good workers have one common quality that sets them apart.
EDITOR'S PICK:
For material based on today's gospel text, see "Convert Vision," October 14, 2007.
The Nobel Peace Prize.
Since 1901, it has been awarded 99 times. Over the years, 130 laureates have received it: 89 men, 17 women and 24 organizations.
Last October, the prize went to Denis Mukwege and Nadia Murad for their efforts to end the use of sexual violence as a weapon of war.
In 2017, the Nobel was given to the International Campaign to Abolish Nuclear Weapons.
Ten years ago, Barack Obama received the prize...
Start your risk free trial to view the entire installment!
START YOUR RISK-FREE TRIAL
---