Blackboards, Smartboards & Heartboards Jeremiah 31:27-34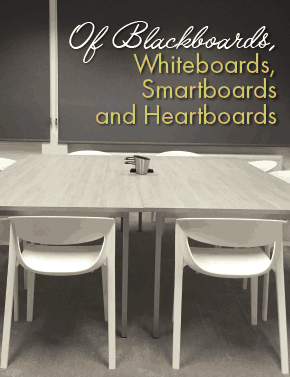 God communicates with us directly — right to the heart.
AT A GLANCE:
From wet clay tablets to dry erase boards, humans have been writing and rewriting important information since the beginning of civilization. It's a reminder that we make mistakes and need to start over again. Through the prophet Jeremiah, God introduces a new medium for the covenant between himself and Israel — one that allows for forgiveness and the constant erasing of our sins.
"School days, school days, dear old Golden Rule days …"
If you remember that old song it means you're, well, old; and that means you're at least old enough to recall when the front of your school classroom featured a big blackboard on which all of your assignments for reading, writing and 'rithmetic were carefully inscribed by your teacher with chalk.
In fact, you might've been the good kid who got the special privilege of cleaning the erasers by banging them together, creating a cloud of chalk dust which had everyone coughing for...
Start your risk free trial to view the entire installment!
START YOUR RISK-FREE TRIAL
---