The Kindness Contagion Luke 10:25-37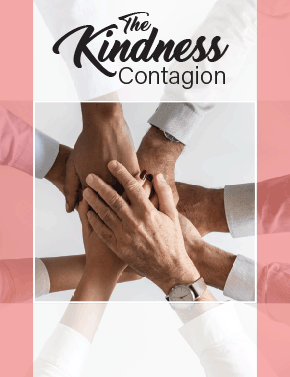 What the Good Samaritan did for the injured man was not only kind — it was contagious.
AT A GLANCE:
Writing in Scientific American, a Stanford professor describes a contagious condition he hopes will grow and infect the general population as a whole. He refers to the infectious and contagious nature of kindness. When we observe someone doing kindness, we are nudged to be kind ourselves. The most famous example of this is the compassion shown by a Samaritan man when he stepped over ethnic and cultural boundaries to help someone in need.
EDITOR'S PICK:
For material based on today's epistle text, see "Cut Flower Church," July 15, 2001.
For an alternative idea pertaining to Amos 7:7-17, see "Worst of Years."
Slurs and hateful language fill the air. Bullies push people around on playgrounds and in workplaces. Drivers cut you off … and then make obscene gestures.
What in the world can you do?
Be kind.
Steven Petrow is a writer who lives in North Carolina. He was recently waiting in a long line at his...
Start your risk free trial to view the entire installment!
START YOUR RISK-FREE TRIAL
---