The 70 Influencers Luke 10:1-11, 16-20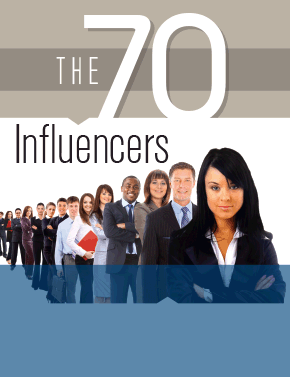 People will buy into Jesus because they buy into you!
AT A GLANCE:
The average American is exposed to somewhere between 4,000 and 10,000 advertisements every day. With all that ad clutter, how does a seller get the message through? Influencer marketing. It's not about celebs. It's about real people who have clout with other people. When Jesus was looking to spread the word about the kingdom of God, he didn't post an ad — he sent out 70 influencers, and he's still doing it today!
EDITOR'S PICK:
For material based on today's Old Testament text, see "Instant God," February 16, 2003.
For an alternative idea pertaining to Galatians 6:(1-6), 7-16, see "Critical Thinking and Compassion."
Have you ever counted the number of advertisements you see or hear in an average day?
Think about it — from the time you arise in the morning to when you say your prayers at night, you have been exposed to literally thousands of marketing voices.
You read online news ...
Start your risk free trial to view the entire installment!
START YOUR RISK-FREE TRIAL
---