No Sun, No Moon, No Night Revelation 21:10, 22–22:5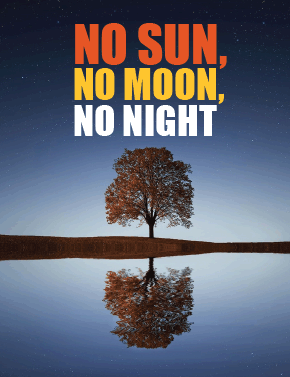 When we walk toward God, we will have all the light we need.
AT A GLANCE:
China recently announced plans to launch a satellite over Chengdu that would be a fake moon, helping to illuminate the city after dark, thus saving money on electricity. This idea is an ancient one, really. Today's epistle reading — from the last two chapters of the biblical canon, proposes the same idea, but takes the concept even further — a city with no sun, no moon and no night!
EDITOR'S PICK:
For material based on today's gospel text, see "Stick-On Love," May 9, 2010.
For an alternative idea pertaining to Acts 16:9-15, see "You're the One with the Bleed Kit."
China is planning to upgrade the moon.
We know China has been advancing rapidly in technology, but upgrading the celestial nighttime orb? Really?
Well, that's not quite what China is planning to do, but what their technologists have in mind is impressive nonetheless. They plan to launch a fake moon or even several...
Start your risk free trial to view the entire installment!
START YOUR RISK-FREE TRIAL
---