G.O.D. Psalm 91:1-2, 9-16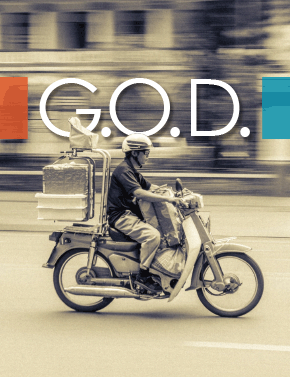 How would you rate God's delivery service?
AT A GLANCE:
We begin with a company now out of business that was known as G.O.D., an acronym for Guaranteed Overnight Delivery. This resonates with how many Christians want God to serve them: overnight or, better yet, immediately. But does God deliver in this sense? In today's psalm reading, God says, "Those who love me, I will deliver" (v. 14). So what or who is God going to deliver?
EDITOR'S PICK:
For material based on today's gospel text, see "The Gratification Temptation," March 4, 2001, at HomileticsOnline.com.
So, where does God live?
Would you believe us if we said "Kearny, New Jersey"?
That's what you might think if you drove by a certain trucking terminal in that city — until 2004, at least, when the company ceased operations. On the side of its building was a huge sign that said: "Welcome to the home of G.O.D."
It wasn't the God you're thinking of. The...
Start your risk free trial to view the entire installment!
START YOUR RISK-FREE TRIAL
---