Fake News and Fake in the Pews Luke 4:21-30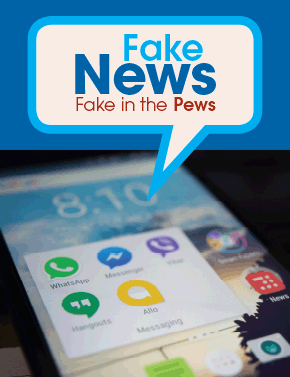 We should read the Bible with a peaceful intent.
AT A GLANCE:
So much spurious information is afloat on the seas of social media, that sometimes it's difficult to know who and what to believe. This is how the local congregation must have felt when they heard one of their own young people who had returned to town read the Scriptures and make a provocative pronouncement that challenged everything they'd ever believed.
EDITOR'S PICK:
For material based on today's epistle text, see "U Before I," January 31, 2010, at HomileticsOnline.com.
We're only 34 days past 2018. Looking back, the major themes, conversations and issues of 2018 were (in no particular order) immigration, the #MeToo movement, possible Russian interference in the 2016 election and — fake news.
"Fake news!"
The concept has been around for a while. Homiletics did a piece about it more than 13 years ago for the Mark 1:1-8 text ("Fake News," December 4, 2005)! That material began...
Start your risk free trial to view the entire installment!
START YOUR RISK-FREE TRIAL
---