Two Boys in Church 1 Samuel 2:18-20, 26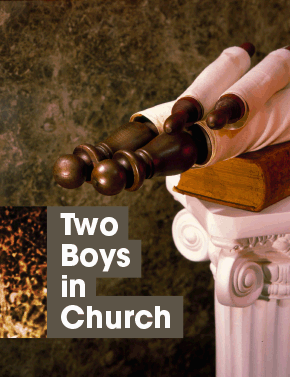 Samuel and Jesus, in "church" without their parents, were on a spiritual journey. We are, too.
AT A GLANCE:
Because the Old Testament and New Testament readings for this Sunday tell the story of a boy in "church," we thought we'd start there — with boys in church.
EDITOR'S PICK:
For material based on today's gospel text, see "Back to School," December 29, 1991, at HomileticsOnline.com.
You never know what children might do or say in church, and most congregations develop their own policies and practices.
Sometimes, parents are able to explain to their children why they need to behave or be quiet in a worship service. One mother counseled her little girl about proper behavior in church and then asked her if she understood.
"Honey, do you understand why we need to be quiet in church?"
The child said, "Uh-huh. Because people are sleeping."
When parents are not with their children, however, things can go south quickly. Stan Purdum tells the story of a little boy, "Freddie,"...
Start your risk free trial to view the entire installment!
START YOUR RISK-FREE TRIAL
---