The Burden of Birthdays Luke 1:39-45 (46-55)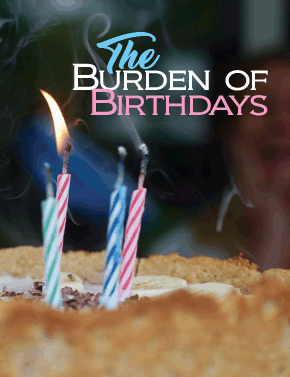 The observance of Jesus' birth is a reminder to look for God incarnate in those around us.
AT A GLANCE:
Birthdays are usually happy occasions. But they do bring some pressure: parties, presents and more. Christmas is no different. Ironically, we often become distracted and distraught while planning to celebrate the birth of the Prince of Peace. So why is this birthday often such a burden?
EDITOR'S PICK:
For material based on today's OT text, see "Thin Places," December 23, 2012, at HomileticsOnline.com.
Group singing is rapidly becoming a lost art in our wired culture. Members of the Greatest Generation who are still among us remember the simple joy of singalongs around a piano in someone's living room or a church hall, but that's a pleasure largely lost on most of us who are younger.
There are just four occasions — outside of hymn-singing in church — when we typically consent to remove the earbuds, stow the smartphone and join our neighbors in song.
The first is a solemn observance: singing the National ...
Start your risk free trial to view the entire installment!
START YOUR RISK-FREE TRIAL
---