Too Busy for God Psalm 132:1-12 (13-18)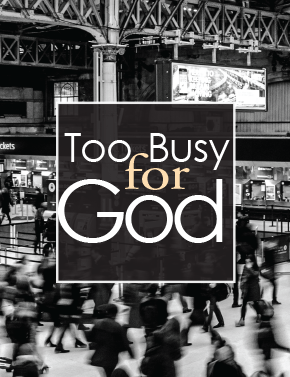 Making room for God in our schedules is preparation for recognizing when God interrupts us.
AT A GLANCE:
It is difficult for many people to unplug — to go phoneless — for an extended period. And in tandem with this uneasiness is our busyness — a condition that we're almost proud of. Who wants to admit that they're not busy? To say that we're not particularly busy is so … so … un-American. The psalmist is struggling with his own personal schedule. He wants to "find a place for the Lord." He meant it literally — a reference to the Ark of the Covenant — but it's plausible to believe he meant it figuratively as well.
EDITOR'S PICK:
For material based on today's gospel text, see "The Question Jesus Doesn't Answer," November 22, 2015, at HomileticsOnline.com.
Earlier this year, Alexandra S. Levine, a Metro reporter for The New York Times, wrote of being forced to go phoneless while viewing a corruption trial. The courthouse had required observers to...
Start your risk free trial to view the entire installment!
START YOUR RISK-FREE TRIAL
---