Need-to-Know Basis Mark 13:1-8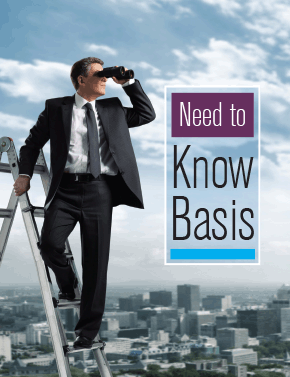 God will not withhold from us what we need to know.
AT A GLANCE:
When a government agency deals with sensitive information, the agency will attempt to restrict access to this information to all except a few for whom such access is absolutely necessary for optimum performance. The government of God deals with us sometimes in the same way. We're on a need-to-know basis.
EDITOR'S PICK:
For material based on today's OT text, see "Hannah and the SBNRs," November 15, 2015, at HomileticsOnline.com.
For an alternative idea pertaining to Hebrews 10:11-14 (15-18), 19-25, see "One-and-Done."
How much knowledge exists in the world today?
It's a nonsensical question. How can knowledge be quantified?
Some people have tried. A study published in Science Express seven years ago attempted to calculate the world's total technological capacity, that is, the "information humankind is able to store, communicate and compute."
The conclusion of this study — which is now...
Start your risk free trial to view the entire installment!
START YOUR RISK-FREE TRIAL
---