Lines That Shape Our Lives Ruth 1:1-18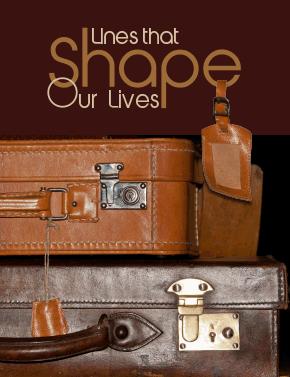 The world of movies, like the Bible, contains memorable lines that have changed the way we talk, feel and live.
AT A GLANCE:
"We're not in Kansas anymore." This is a famous line from a movie, as is "Here's looking at you, kid." We could go on, and, in fact, we do below. The Bible has a few memorable lines as well. One of the most famous comes from a curious little story in the Old Testament. It's a comment about faithfulness and mercy.
EDITOR'S PICK:
For material based on today's gospel text, see "Moving the Chains," November 1, 2009, at HomileticsOnline.com.
In our entertainment-saturated world, we hear a lot of lines from movies. Most are quickly forgotten, but some make us laugh, some make us think and others give us a lump in the throat. But among the countless lines that have been captured on film, a few have actually changed the way we talk.
In The Wizard of Oz, released in 1939, Dorothy says to her dog, "Toto, I've a feeling we're not in Kansas anymore." People quote that line...
Start your risk free trial to view the entire installment!
START YOUR RISK-FREE TRIAL
---