The 100 Percent Rule Mark 10:17-31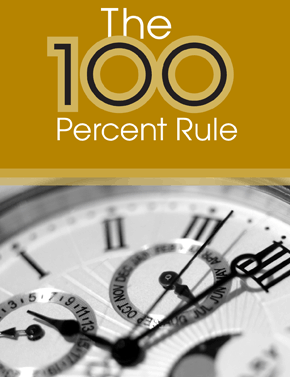 Google has a 20 percent policy; God has a 100 percent policy.
AT A GLANCE:
One of the most famous management principles is Google's 20 percent policy. This provision allows Google employees to spend up to 20 percent of their time on creative projects that might benefit Google. In our gospel reading, we learn of a young man who, as it turns out, was willing only to commit to 20 percent, or perhaps even less, as a follower of Jesus.
EDITOR'S PICK:
For material based on today's OT text, see "If You Could Ask God One Question," October 11, 2015.
Google by all accounts is one of the most creative companies around and also one of the most fun to work for.
Two assertions in that sentence: that Google is creative and that it's fun to work for.
Google is not only a powerhouse search engine, but it has developed such products as Gmail, AdSense, Google Glass and GPS technology. It is also working on self-driving cars.
The multinational company is also well-known for bennies such as pool tables and ...
Start your risk free trial to view the entire installment!
START YOUR RISK-FREE TRIAL
---