A Brief History of Communication Hebrews 1:1-4; 2:5-12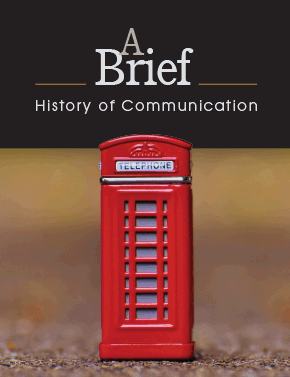 The media is the message. It's all about Jesus.
AT A GLANCE:
First came speech. That changed everything. In human history, there were three of four developments in communication that changed everything — none as important as when God decided to communicate through the Son, Jesus Christ. Changed everything!
EDITOR'S PICK:
For material based on today's OT text, see "Job's Cold Shoulder," October 5, 2003.
At first — in the primordial mists of time — there were grunts, moans and inarticulate shouting.
Historians and linguists have no idea what the shouting was all about. Since most family conversations are about sex, money, politics or religion, we're betting that the first attempts to communicate were about sex.
Then speech was invented — a long, long time ago. The first intelligible spoken sentence probably was, "Suhsan, ping qishiba qishi erbajiusuh boom boom."
Which, being translated is, "Honey, I have a headache."
Then came ...
Start your risk free trial to view the entire installment!
START YOUR RISK-FREE TRIAL
---