Taming Your Tweet James 3:1-12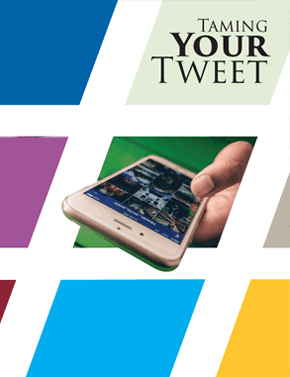 Three simple steps lead to civility.
AT A GLANCE:

Social media platforms like Twitter make it easy to say something you might later regret, but you also have a chance to "take it back" by deleting it. Even then, sometimes the damage is done before it can be controlled. Of course, there's no "delete" button when speaking to someone in person. Better to control your speech before it's spoken, as James advises.


EDITOR'S PICK:

For material based on today's OT text, see "Smart Stuff," September 17, 2006.


For an alternative idea pertaining to Mark 8:27-38, see "The Survey."
Ever said something you regretted?
Of course you have. We've all done it.

Ever had the opportunity to immediately take it back?

Not likely, unless, of course, you said it on Twitter.

Twitter is a social media platform that allows people to dump their thoughts on the world in 280 characters or less. It used to be 140 characters, but last year the platform expanded that...
Start your risk free trial to view the entire installment!
START YOUR RISK-FREE TRIAL
---