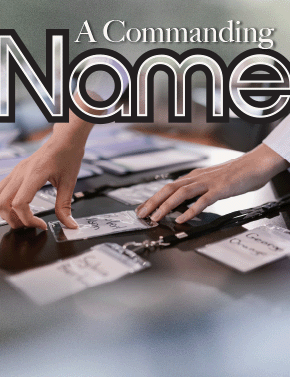 A Commanding Name
Sunday, December 18, 2022
|
Matthew 1:18-25
Names in the Bible always have deeper meaning beyond the words. What does it mean when someone has two names?
This is the first year that the Washington, D.C. NFL team has been called the Commanders. For 87 years, they were the Redskins, a name that was found to be disparaging to Native Americans. Then, for two years, they were simply "the Washington Football Team."
"Washington's leaders," according to ESPN, had stressed "that the franchise would like to incorporate the military because of its connection to the nation's capital. Commander is a term used most often in the military as a naval officer rank, but it also can be used as a generic term."
According to team president Jason Wright, "It's something … that embodies the values of service and leadership that characterizes" the D.C. region.
Service and leadership are good qualities, for sure. But not everyone loves the new name. Teams need a good nickname, but what can you call the Commanders? The "Commies"? Don't think so. And Commanders...