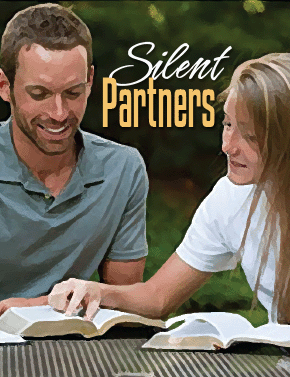 Silent Partners
Sunday, May 8, 2022
|
Revelation 7:9-17
The doctrine of the Communion of Saints reminds us of the good news that we have support facing the challenges of life, often in ways we're not aware of.
What do you need to become a famous inventor?
For most of us, the short list would include things like scientific aptitude, creativity, perseverance, the ability to "think outside the box" and unflappable self-confidence.
Beyond these, there's one other thing that's absolutely essential: money.
It's one thing to have a good idea. It's another to perfect a prototype through months of trial and error in the lab. But successful inventors do, eventually, need to make the jump from research and development to manufacturing.
That's where the money comes in. Unless inventors are independently wealthy, they need to find at least one investor. They need the moxie to sell their dream to someone else, who believes in them and is willing to write big checks.
Samuel Colt — inventor of the famous revolver that bears his name — started out with money from his father, who owned a textile plant. After he burned through that dough, he formed a...