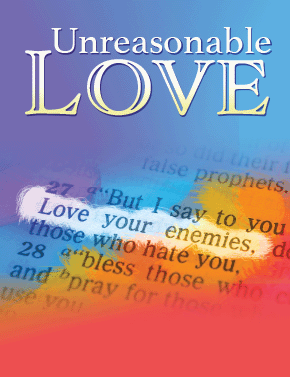 Unreasonable Love
Sunday, February 20, 2022
|
Luke 6:27-38
One of the most central teachings of Jesus is that we ought to love our enemies. How are we doing?
If one were to do some online research using "examples of loving your enemy" as the search phrase, you wouldn't find many to choose from. Loving one's enemy isn't something we're good at right now. Some examples can be found in the distant past, such as World War II or the Civil War — there's lots of data from wars. But apparently, in 21st century America, most "what's in it for me?" Americans are not into loving their enemies. There's very little return on investment.
Go back to WWII and you can find the story about Luftwaffe pilot Franz Stigler. While piloting a German fighter, he refused to shoot down a crippled American bomber flying over Germany and trying to get back to England. The 21-year-old American pilot, Charlie Brown, was on his first mission. His crew were wounded or dead. His plane was riddled with bullet holes.
Stigler saw that they were in trouble and felt that bringing the plane down would be...