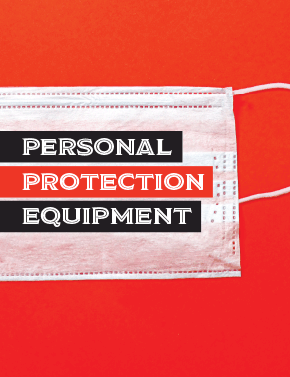 Personal Protective Equipment
Sunday, August 22, 2021
|
Ephesians 6:10-20
Paul, a spiritual health care professional, stresses the importance of wearing personal protective equipment (PPE) so that we might be strong against "the wiles of the devil." What can we wear to protect ourselves from dangerous spiritual viruses?
"Put on the whole PPE of God, so that you may be able to stand against the wiles of the devil." Of course, this is a slight variation from the original verse 11 of today's epistle text, but given today's context, it means the same thing. Unless you're in the NFL or playing paint ball, you probably don't "put on" such things as armor, helmets and breastplates like a typical soldier of Neronian Rome. So personal protective equipment (PPE) has more contemporary relevance than obscure references to outfits worn by first-century foot soldiers. If the apostle Paul were writing today, he'd probably talk about PPE and Covid-19 instead of battlefield protection and soldiers.
Paul was writing this letter to the Ephesians during his first imprisonment, which was much easier to bear than his second confinement. At this point, he's basically wearing an ankle bracelet while under house arrest. Still, he must have seen Roman soldiers and...