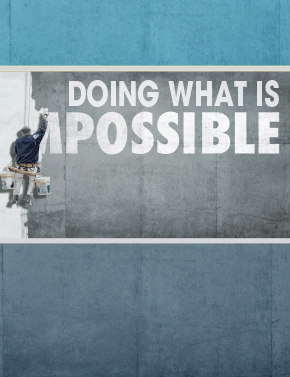 Doing What Is Possible
Sunday, July 4, 2021
|
Mark 6:1-13
Do you ever wonder if God is giving you a nudge to begin something in your life, but the task seems impossible? Don't let perfection stand in the way of success.
In September 2020, Israel signed diplomatic pacts with the United Arab Emirates and Bahrain, the first such agreements since Israel's peace accords with Egypt in 1979 and Jordan in 1994. Neither of the new deals end the Israeli-Palestinian conflict — which many believe is the greatest obstacle to peace in the Middle East — but both appear to be steps in the right direction.
The pacts were brokered by the United States and dubbed the Abraham Accords in recognition of the biblical Abraham, who is the spiritual ancestor of both Jews and Muslims. The accords normalized relationships between the two Muslim countries and Israel and may have set a precedent for how peace in the Middle East will progress. In fact, Israel and Morocco agreed to normalize their relations in the months following the accords, with the United States recognizing Morocco's claim over Western Sahara.
How you feel about the accords may be colored by your view of the U.S. president at the time, ...