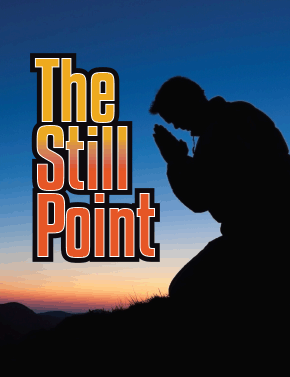 The Still Point
Sunday, June 20, 2021
|
1 Samuel 17:(1a, 4-11, 19-23), 32-49
In a time of crisis, we need to find a still point, calming our spirits and opening our minds to God's leading. Old Testament and gospel texts show us how.
"The world looks different now. … Something is over. In the deepest levels of my existence, something is finished, done. My life is divided into before and after."
So writes Nicholas Wolterstorff — then professor of philosophical theology at Yale. What he's writing about is no lofty philosophical idea. It is intensely personal.
Those lines come from his book, Lament for a Son. It's a memoir of an event that changed his life. It's an event that seems to violate the natural order, the experience no parent should ever have to go through: burying one's own child. Wolterstorff's son, Eric, died at the age of 25 in a mountain-climbing accident.
"He was a gift to us for twenty-five years. When the gift was finally snatched away, I realized how great it was. Then I could not tell him. … I didn't know how much I loved him until he was gone. Is love like that?"
Yes, we must agree. It very often is.
There are...