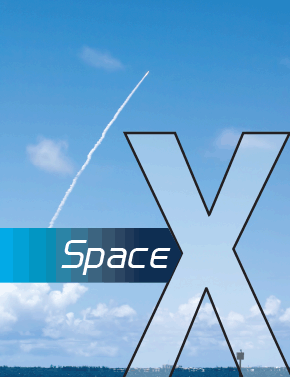 Space X
Sunday, May 16, 2021
|
Luke 24:44-53
Jesus blasts off to heaven at the end of his earthly ministry. But this conclusion is the beginning of a new adventure, one that pushes us into an unknown future.
Jesus led his disciples to the town of Bethany and blessed them. Then he withdrew from them, says Luke, and "was carried up into heaven" (Luke 24:51).
Christ went up into heaven like a rocket. You could call him "Space X."
No, he did not ride in a Crew Dragon spacecraft on top of a Falcon 9 rocket. That is the technology being developed by the private company SpaceX, which is teaming up with NASA to deliver astronauts to the International Space Station.
Last November, SpaceX launched four astronauts to the space station in a blazing evening lift-off. They took off from launch pad 39A, the starting point of the Apollo 11 trip to the moon, as well as many space shuttle missions.
SpaceX was founded in 2002 by Elon Musk with the goal of reducing space transportation costs. His long-term goal is the colonization of Mars.
Speaking of Musk, you know that he is also the founder of the electric car company Tesla. In 2018, he put a cherry red Tesla Roadster on top...