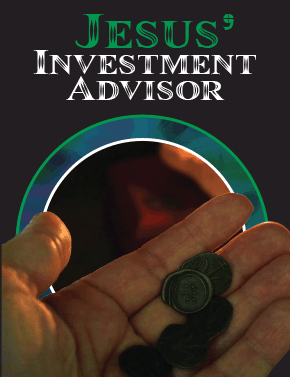 Jesus' Investment Advisor
Sunday, November 15, 2020
|
Matthew 25:14-30
Victim A and Victim B were in their 80s. Their financial advisor bilked them of more than $800,000. In today's text, Jesus tells a story of a man hoping to get a good return on his investment.
According to documents filed in the United States District Court in the Eastern District of Pennsylvania, Michael Donnelly, a former financial advisor, lied to 13 of his clients — all but one over age 60 — and stole almost $2 million from them.
One couple, identified in court documents as Victim A and Victim B, were 81 and 83 years old. This couple was told by Donnelly, as were the others, that he would invest in financial products on their behalf. He provided updates that assured them that the investments were doing well. But instead, Donnelly diverted the funds to his personal accounts, and spent the money on cars, private schools for his children and golf memberships.
The scheme fell apart, and soon the Securities Exchange Commission (SEC) filed charges in the federal district court of Philadelphia. The U.S. Attorney's Office for the Eastern District of Pennsylvania filed separate criminal charges against him as well.
Victims A and B had been Donnelly's...