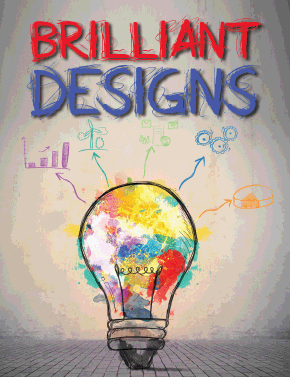 Brilliant Designs
Sunday, August 30, 2020
|
Romans 12:9-21
Carbon-negative raincoats and hospitals in a box are innovative designs — but God's plan for us is even more brilliant.
Performance running shoes are often colorful and attractive, with sleek designs that make you want to hit the pavement and go fast. But not many have the brilliant design of the Adidas "Futurecraft.Loop," which is 100 percent recyclable.
Yes, that's right: A performance running shoe made with all-recyclable materials and no glue.
Raincoats will keep you dry, but the plastic in most of them will eventually sit in landfills for many years. In addition, plastic comes from fossil fuels, which put carbon in the air. Now you can choose a raincoat made from fast-growing algae. Yes, algae. It mimics plastic in every way, but also consumes carbon from the atmosphere.
"The jacket lets you put on a future where we are no longer dependent on fossil fuels," said Charlotte McCurdy, the creator of the raincoat.
Other brilliant designs include a typeface designed to increase legibility for people with low vision, a prefabricated "hospital room in a box,"...