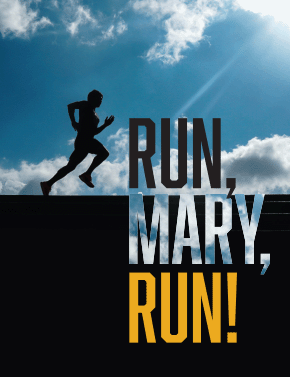 Run, Mary, Run!
Sunday, April 17, 2022
|
John 20:1-18
Just as April 17, 1972, was a turning point for female marathon runners, Easter morning was a moment of truth for the followers of Jesus.
When Mary Magdalene came to the tomb and saw that the stone had been removed from the entrance, what did she do?
She ran!
Mary ran to Simon Peter and to John, the one referred to as "the one whom Jesus loved" (John 20:2). Then the two men ran back to the tomb, with John outrunning Peter. Don't think of the first Easter morning as a time of calm reflection and meditation. Instead, it was a morning of emotion, intensity and action!
Kind of like a marathon.
Soon there will be action on the road between Hopkinton, Massachusetts, and Boston. The Boston Marathon is scheduled to be run, involving tens of thousands of runners.
But do you know what happened exactly 50 years ago, on April 17, 1972? That was the day the Boston Marathon allowed women to compete for the first time. Nina Kuscsik emerged from the field to win the women's race, and all eight of the female runners completed the 26.2-mile course.
The Boston Marathon didn't have a place for women for...