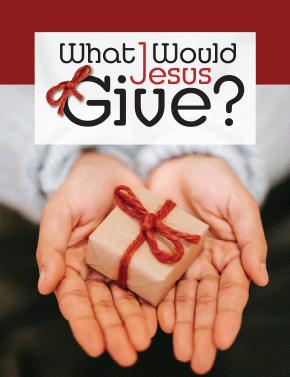 What Would Jesus Give?
Sunday, December 12, 2021
|
Luke 3:7-18
Are you a last-minute shopper struggling with what to give people for Christmas? Do you want guaranteed delivery by December 24? Look no further than the New Testament for the best gift suggestions.
"And the crowds asked [John], 'What then should we do?'
In reply he said to them, 'Whoever has two coats must share with anyone who has none; and whoever has food must do likewise.'"
—Luke 3:10-11
This is the time of year for last-minute gift suggestions. Our mailboxes and e-mail start to fill up with them in mid-December. The pitch goes something like this: "Only X number of shopping days until Christmas! Here are some great gift suggestions for that special someone. Guaranteed delivery by December 24, if you order today!"
Some of us are last-minute gift-givers and appreciate the helpful reminder. A few of us began our Christmas shopping with post-Christmas sales a year ago. Most of us are somewhere in between.
However we approach the annual shopping spree, it's a pretty fair bet that at some point during the Advent season most of us are faced with the question, "What should I give?" It's a question...