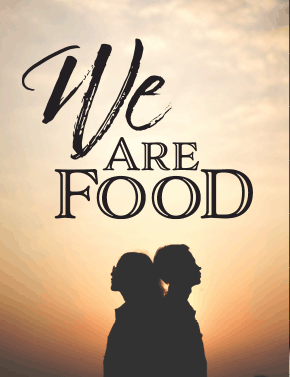 We Are Food
Sunday, August 1, 2021
|
John 6:24-35
When Jesus says, "I am the bread of life," he certainly wants to feed us. But just what is in this bread and how can we bake it for others?
Gut feelings. Gut instincts. Gut responses. Gut issues.
We take them seriously, don't we?
When a story is gut-wrenching, we find it to be extremely unpleasant or upsetting. When a person spills his guts, he is speaking truthfully and sharing everything.
Guts matter.
In fact, if you were to say, "She has a lot of guts," what would you be describing? A person with a lot of courage, conviction and resolve.
We know this is important, down in our guts.
A crowd of people are anxious to find Jesus after he performs the miracle of the feeding of the 5,000. So, they get into boats and travel across the Sea of Galilee to the town of Capernaum. They see him there and Jesus senses what they are up to. "Very truly, I tell you," says Jesus, "you are looking for me, not because you saw signs, but because you ate your fill of the loaves" (John 6:24-26).
The people are motivated not by what they saw, but by what they ate. When it comes to Jesus, they...