Magnetic Jesus John 12:20-33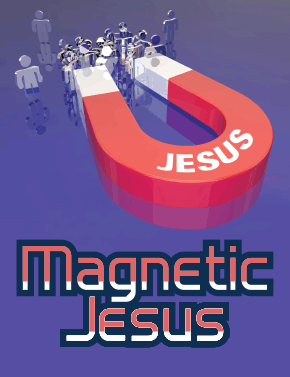 Have you felt the attraction?
AT A GLANCE:
Jesus is a compelling, spiritual figure whose magnetism repels those with allegiance to lesser lords and draws the faithful to him. We can respond to that divine disturbance with rejection, or we can welcome the Lord as liberator and life-giver. It's up to us to answer the call.
EDITOR'S PICK:
For material based on today's Old Testament text, see "How to Select Your Ethics Setting," March 22, 2015.
"And I, when I am lifted up from the earth, will draw all people to myself."
—John 12:32
Do you like heartwarming pet stories?
Most people do. Among the most popular in this genre are stories of lost pets who make their way back home over great distances.
There's the story of Laser the Beagle, who lived with his family outside Winnipeg, Canada. The family took him with them to their lake house, but the poor pooch got spooked by a fireworks display and dashed into the woods. After hours of fruitless ...
Start your risk free trial to view the entire installment!
START YOUR RISK-FREE TRIAL
---