The Greatest Tweet Matthew 22:34-46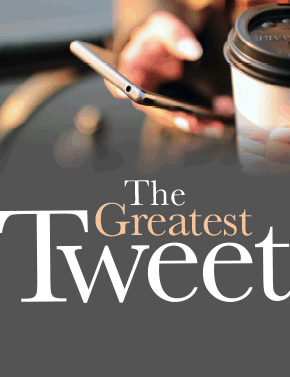 Jesus tells us what's really important in only 74 characters.
AT A GLANCE:
The love commandment is the greatest of tweets. When Jesus says, "You shall love the Lord your God. You shall love your neighbor as yourself," he is giving us the center of who he is, and he is backing it up with his own life. He didn't just tell us that God loved us. He showed us. And that helps us to know that God loves us.
EDITOR'S PICK:
For material based on today's Old Testament text, see "Rightfully Yours," October 26, 2014.
"I keep a baseball bat under my bed in case someone tries to break in and pitch a no hitter."
"Our scariest president was probably Rushmore, because he had four heads."
"'Fill'er up, please,' I say as I pull my van up to the cat shelter."
"Wait, what do you mean Jesus loves me? Did he say something to you?"
What do these lines have in common?
Not much, except that they are tweets.
Funny tweets.
A tweet is a post ...
Start your risk free trial to view the entire installment!
START YOUR RISK-FREE TRIAL
---