Breaking News Matthew 13:31-33, 44-52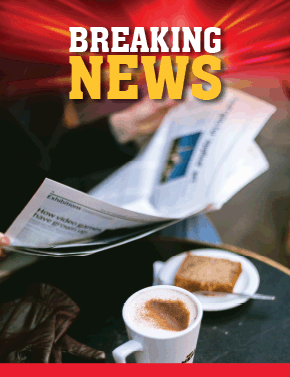 The kingdom of God is near, and it's our job to break the news!
AT A GLANCE:
"Breaking News: Plane breaks into pieces after skidding off runway in Turkey; at least 52 injured." This is one story of thousands every year that break into our reality by means of a news flash or ticker across the bottom of our screens. When we see the two words, "breaking news," we know that something important is about to follow. John the Baptist used these words, too — sort of. And Jesus after him. Breaking news! The kingdom of God is at hand!
EDITOR'S PICK:
For material based on today's Old Testament text, see "Desert Dynasty Dynamic," July 27, 2014.
When NBA legend Kobe Bryant, his 13-year-old daughter and seven others perished in a helicopter crash last January, chances are that most people heard about it when a "breaking news" ticker scrolled across the bottom of their laptops or TV screens.
Some programming might have been interrupted with a "breaking news"...
Start your risk free trial to view the entire installment!
START YOUR RISK-FREE TRIAL
---