Sacred Love Song of Solomon 2:8-13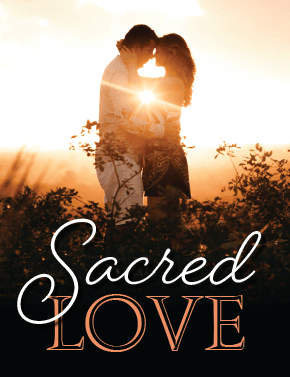 The "three C's" of the kind of love life God intends for us.
AT A GLANCE
In a world where there's a lot of talk about how to intertwine bodies, Song of Songs provides a prescription for intertwining souls and making love last a lifetime. Love is neither a prize nor a product, but one dimension of a three-dimensional relationship. It has been God's good gift from the beginning, and Song of Songs teaches us to use it wisely, within the bounds of the commitment and covenant for which God created us.
EDITOR'S PICK
For material based on today's gospel text, see "The Greatest Generation," July 4, 1999.
A few years back, there was a media report going around about the rock singer Sting, who, according to the report, claimed that he was a practitioner of an ancient eastern form of Tantra and could "make love for eight hours a night." This was big news in the entertainment world, where sexual prowess is seen as one of the keys to success. Sales of books on the Kama Sutra and other eastern forms of...
Start your risk free trial to view the entire installment!
START YOUR RISK-FREE TRIAL
---