Peter's Delusional Disorder Matthew 26:31-35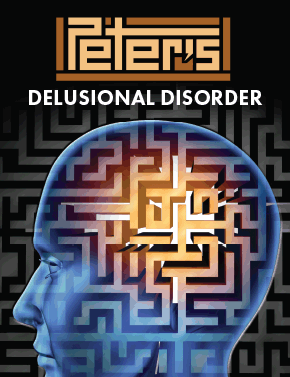 Special Installment: Maundy Thursday
Peter believed he could act without God's help.
AT A GLANCE:
Delusional disorder is a mental illness in which people can't tell what's real from what is imagined. The delusion can be bizarre ("Six years ago I was abducted by aliens") or benign or non-bizarre. This is the starting point for this treatment of Peter's denial. It's a betrayal that shatters the real denial that Peter had embraced: that he was a cut above the others and would never betray his Lord. This text is the ultimate therapeutic breakthrough. Peter discovers the truth about himself, and it's a starting point for his redemption.
EDITOR'S PICK:
For material based on today's gospel text, see "Thursday Theology," March 20, 2008.
On October 5, 1998, Margaret Mary Ray, 46, ran onto the railroad tracks of the Denver & Rio Grande Western Railroad in a green valley in western Colorado, assumed a kneeling position and within seconds was struck by an oncoming train. Her death was...
Start your risk free trial to view the entire installment!
START YOUR RISK-FREE TRIAL
---