Sharenting the Transfiguration Matthew 17:1-9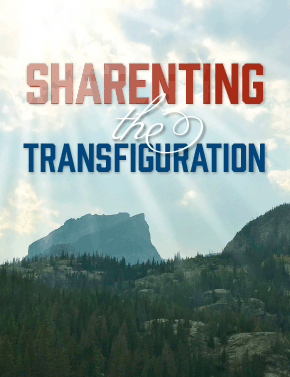 The Transfiguration is confirmation that listening to Jesus is the right thing to do.
AT A GLANCE:
Sharenting is the overuse of social media by parents to share photos of their children. For these parents, nothing is too banal and uninteresting; the world must see. In today's gospel text, we find a positive example of sharenting.
EDITOR'S PICK:
For material based on today's OT text, see "Take Two Tablets," February 3, 2008.
You're on Facebook or Instagram and notice a friend sharing photos of her 2-year-old at the beach pouring sand over his head, and those of his sisters.
Another friend has a photo of his 9-year-old daughter on a John Deere tractor plowing the back 40.
The photos don't stop — sonograms, bathtub photos and children eating cereal, performing magic tricks, taking a pratfall on the sidewalk, learning to ride a bicycle, spitting up on grandpa. Parents usually have a smartphone handy to snap a photo, edit it with a Chrome filter or something and then post it on social media.
Do we need...
Start your risk free trial to view the entire installment!
START YOUR RISK-FREE TRIAL
---