In the Public Domain Hebrews 2:10-18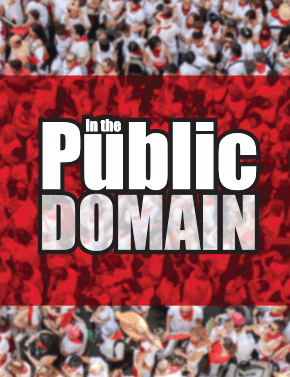 The cross of Christ stands at the center of our faith.
AT A GLANCE:
In January of this year, scores of works previously protected by copyright laws became public domain. This links to the epistle reading by reminding us that the cross of Christ is not, nor has it ever been, a private matter. What happened on the cross was very public and continues to invite all to experience the benefits of what the cross procured for us.
EDITOR'S PICK:
For material based on today's gospel text, see "Let's Keep Herod in Christmas," January 1, 2017.
It's one of the most popular gospel hymns ever written, appearing in well over 200 hymnals since its first publication in 1912. As anyone who's ever fielded requests at a hymn sing can tell you, it's the particular favorite of older women — likely because it reflects the passionate faith of a biblical woman, Mary Magdalene, as she encounters the risen Jesus for the first time.
It is, of course, "I Come to the Garden Alone"...
Start your risk free trial to view the entire installment!
START YOUR RISK-FREE TRIAL
---