The First Carols: The Magnificat Luke 1:47-55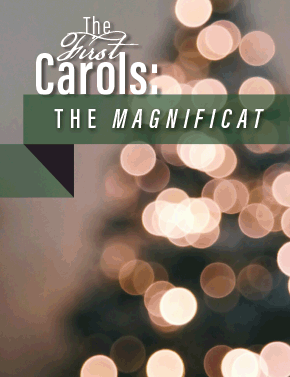 Mary's Song: Mary understood her baby would alter the course of history.
AT A GLANCE:
Mary sings the first Christmas carol while Jesus is still in the womb. Studies show that singing to a yet-to-be-born child can have a profound influence on him or her. Could it be that Mary's "Magnificat" reinforced the mission of her divine-human Son even before he was born?
EDITOR'S PICK:
For material based on today's gospel text, see "The Authentic Messiah," December 16, 2007.
[NOTE: The "Magnificat" is the second of a three-part series called "The First Carols." The other two are "Benedictus" on November 24 and "Gloria" on December 24.]
"Hush, little baby, don't you cry…"
Every good mother knows the calming power of a lullaby to help settle a fussy baby. There's something about a mother's voice that can bring a sense of peace — or "lull," as the word suggests — to help a little one drift...
Start your risk free trial to view the entire installment!
START YOUR RISK-FREE TRIAL
---