Kings Never Die Luke 23:33-43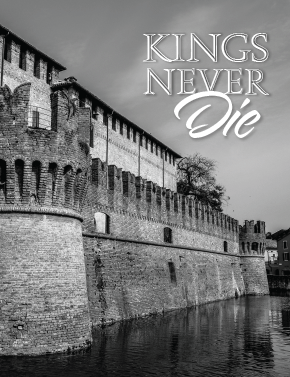 Jesus Christ, King of kings and Lord of lords!
AT A GLANCE:
We begin with some figurative kings and speculate as to what might have happened had they not died when and in the manner they did. Truth is, all kings — literal or figurative — die. But when they die prematurely or in unexpected ways, we wonder, "What if?" So, what if Jesus had not died on a cross, a cross on which the words "King of the Jews" were written on a placard placed above his head? What if?
EDITOR'S PICK:
For material based on today's epistle text, see "Mappa Mundi Christiana," November 24, 2013.
For an alternative idea pertaining to Luke 1:68-79, see "Benedictus."
The rapper Eminem has a song, "Kings Never Die," inspired by the movie Southpaw. It ends with the words, Here to stay / Even when I'm gone / When I close my eyes / Through the passage of time / Kings never die.
But he's wrong. Kings die. They really do.
Elvis Presley was the...
Start your risk free trial to view the entire installment!
START YOUR RISK-FREE TRIAL
---