Thoughts and Prayers 2 Thessalonians 1:1-4, 11-12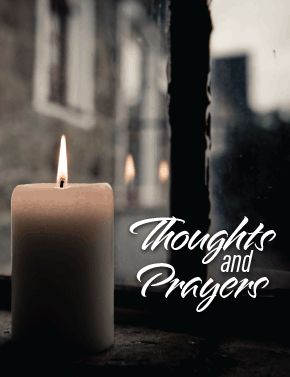 Sincere thoughts and prayers are not nothing.
AT A GLANCE:
After the slaughter of 49 people by a gunman at two mosques in New Zealand last March, Rep. Alexandria Ocasio-Cortez upset some people by tweeting, "What good are your thoughts & prayers when they don't even keep the pews safe?" She makes a good point. But her comment was also a question. Homiletics here provides an answer.
EDITOR'S PICK:
For material based on today's Old Testament text, see "Fortuitous Events," October 30, 2016. For material for All Saints Sunday, see "Santo Subito," November 4, 2007.
For material pertaining to today's gospel reading, Luke 19:1-10, see "Zacchaeus at the IRS."
Have you noticed that the phrase "thoughts and prayers" has become fodder in the struggle over gun control in the United States?
At least since the time of the Columbine school massacre 20 years ago, "thoughts and prayers" has been almost standard vocabulary in...
Start your risk free trial to view the entire installment!
START YOUR RISK-FREE TRIAL
---