How Do You Spell "Koinonia"? Philemon 1-21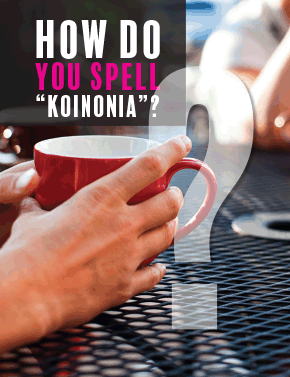 The winning word in the National Spelling Bee appears 19 times in the New Testament, but it is a mystery to many Christians today.
AT A GLANCE:
Karthik Nemmani, a 14-year-old boy from Texas, won the 2018 Scripps National Spelling Bee by spelling the word "koinonia." It's a Greek word. It appears in the New Testament many times. In his letter to Philemon, the apostle Paul writes, "I pray that the sharing of your faith may become effective when you perceive all the good that we may do for Christ" (v. 6). In the original Greek, Paul uses the word "koinonia": "… the koinonia of your faith may become effective …" Can we spell "koinonia"?
EDITOR'S PICK:
For material based on today's gospel text, see "Is There Salt in Your Shaker?" for September 5, 2004.
For an alternative idea pertaining to Psalm 139:1-6, 13-18, see "Making the Most of Our Regrets."
Praxitelean. Ispaghul. Telyn.
You don't see these words every day, but they all showed up in the 2018 Scripps...
Start your risk free trial to view the entire installment!
START YOUR RISK-FREE TRIAL
---