What the Sheep See John 10:22-30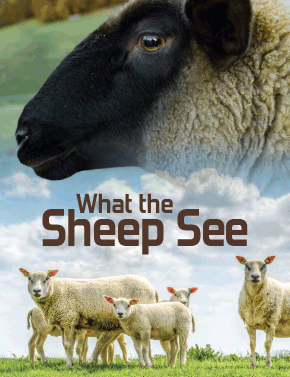 The task of a shepherd is to understand what the sheep see.
AT A GLANCE:
In his book What the Dog Saw, Malcolm Gladwell profiles the dog whisperer Cesar Millan. What emerges in Gladwell's study is that Millan has the ability to perceive what the dog sees when it sees its owner or provider. This unusual approach to understanding animal behavior provokes a fresh reading of today's gospel text. What do the sheep see when they see the Shepherd?
EDITOR'S PICK:
For material based on today's Psalm text, see "Driving in the Valley of Death," May 15, 2011.
For an alternative idea pertaining to Acts 9:36-43, see "Handcrafted Christians."
"Dear Lord, please make me into the person my dog thinks I am."
That dog-owners' prayer has a lot of aspirational truth in it. Dogs tend to be overjoyed at the sight of their masters after returning from a long day at work. Who wouldn't want to be the kind of person that everyone enthusiastically greets and...
Start your risk free trial to view the entire installment!
START YOUR RISK-FREE TRIAL
---