Neuroplasticity on the Damascus Road Acts 9:1-6 (7-20)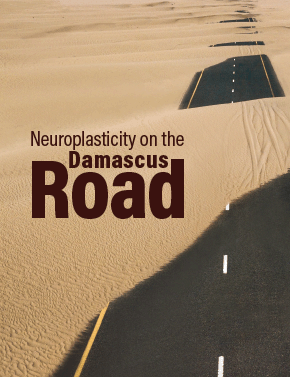 Can we rewire our brains to be better Christians?
AT A GLANCE:
For a long time, conventional thinking about the brain assumed that as we mature, brain cells start to die and new cells cannot be generated. But science has disproved this claim. We now know that the brain has a certain plasticity to it. We can indeed be lifelong learners. We can indeed change and undergo radical transformation as did the apostle Paul on a dusty road to Damascus.
EDITOR'S PICK:
For material based on today's epistle text, see "Flash-Mob Messiah," April 14, 2013.
For an alternative idea pertaining to John 21:1-19, see "The Hefted Shepherd."
Nine years ago, Sean Maloney was sitting pretty, and things looked like they could only get better. He was the executive vice president of Intel and widely considered the next in line to be CEO. He had a wife and family and maintained an active lifestyle ...
Start your risk free trial to view the entire installment!
START YOUR RISK-FREE TRIAL
---