Janus and Jesus Philippians 3:4b-14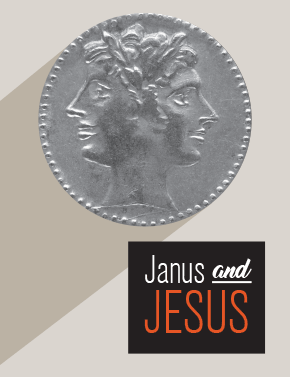 Looking back and peering forward are one joint act of faith.
AT A GLANCE:
There's little doubt that the month of January derives from the Roman god, Janus, although not everyone agrees that the month was so-named because of its aptness as the first month of the year. Janus is usually depicted as having two faces, one looking to the past and one to the future, and it is this aspect of Janus that provides the homiletical thrust for today's "Beyond the Lectionary" message based on a Philippians 3 text.
The first few days, even weeks, of January are sort of shocking.
Most of us can't believe another year has flown by. Tempus fugit.
And yet, this Sunday you will join your congregation for its first worship service of the year, and they will wait for you to set the tone.
In some ways, January is an exciting month because it is a transitional month — a month of beginnings.
In fact, the name of this month has associations with the concepts of beginnings, doorways, openings, gateways and...
Start your risk free trial to view the entire installment!
START YOUR RISK-FREE TRIAL
---