Enough Really Is Enough Mark 12:38-44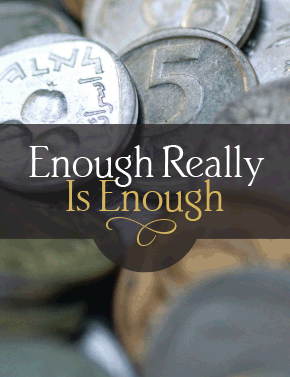 The widow had two small coins. She decided it was two coins too much.
AT A GLANCE:
Perhaps we have all said this at some time in some particular context: "Enough is enough." We say this when circumstances drive us into a corner. We're forced to say, "Enough." At that point in time something changes. But often, we are not likely to say "Enough is enough" when it comes to money. Somehow, we never have enough money. Few people ever call a halt to the quest for wealth and say, "You know what? I have enough. I'd like to spend less time making money and more time making a difference."
EDITOR'S PICK:
For material based on today's OT text, see "Ruth and the Matchmaker," November 8, 2015, at HomileticsOnline.com.
For an alternative idea pertaining to Hebrews 9:24-28, see "100 Years of 11.11.11."
Picture a boxer, beaten-up and exhausted, many rounds into a grueling match. The bell rings, and he collapses onto a stool in the corner. With...
Start your risk free trial to view the entire installment!
START YOUR RISK-FREE TRIAL
---