100 Years of 11.11.11 Hebrews 9:24-28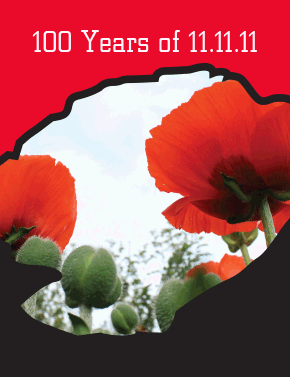 When the armistice was signed at the end of World War I, the fighting came to an end. And then, a century of remembrance began.
AT A GLANCE:
One hundred years ago to the day, an armistice was signed that ended hostilities that came to be known as the Great War, the "war to end all wars" and World War I. November 11 quickly became a day of remembrance, and since today is November 11 and since we're precisely 100 years from the signing of an armistice and since our text is Hebrews 9 which speaks of a bloody death, this is a great opportunity to discuss the meaning of sacrifice.
EDITOR'S PICK:
For material based on today's OT text, see "Ruth and the Matchmaker," November 8, 2015, at HomileticsOnline.com.
For an alternative idea pertaining to Mark 12:38-44, see "Enough Really Is Enough."
On the 11th hour of the 11th day of the 11th month of 1918, hostilities ceased.
11.11.11. Exactly 100 years ago.
World War I had been raging four long years, leaving 9 million soldiers dead and 21 million wounded. Germany, Russia, France and...
Start your risk free trial to view the entire installment!
START YOUR RISK-FREE TRIAL
---