Deep Work Job 38:1-7 (34-41)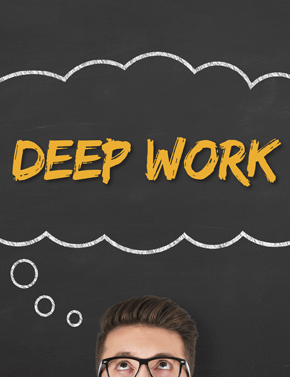 We need to check for messages — especially those from God.
AT A GLANCE:
With so much data on our smartphones, or available via our smartphones, it's no wonder that we're constantly checking the phone. But the techy programs to which we're attached and which provide so much information and knowledge, cannot be more important than the visible world around us that provides so much data and knowledge about the Creator who made everything possible. Think about it: We are in touch with the One who made all … this … happen!
EDITOR'S PICK:
For material based on today's gospel text, see "The Double Cross," October 19, 1997.
Facebook. Twitter. Instagram. YouTube. Pinterest. Wikipedia. Snapchat.
Together, they are weapons — weapons of mass distraction.
You know how it works. You are cooking something on the stove when you hear a ping from your smartphone. You say, "Okay, while that's cooking, I'll go see what that notification is about. Oh no,...
Start your risk free trial to view the entire installment!
START YOUR RISK-FREE TRIAL
---