Homiletics Online is your source for sermon preparation, inspiration, commentary and worship resources.
Admit it: You thrive on preaching. Sure, you get some fulfillment from other facets of ministry. But when it comes down to it, you've been called to preach — and doing that well really pumps you up. Equally important, you know that preaching a Sunday sermon can be life-changing for listeners, especially when it's the relevant, supercharged sort of preaching you strive for.
You realize, of course, that this kind of sermon writing and preaching must be constantly fueled by material that pushes the boundaries and breaks with convention.
Homiletics Online is that kind of sermon preparation resource. It's not filled with word-by-word sermons; rather, it's a Bible study resource for compiling and preaching better topical messages. Our mission through these sermon resources is to help everyone who preaches — no matter your experience level — produce more effective sermons. The Homiletics Online editorial team holds fast to principles of biblical exegesis while crafting meaningful messages of biblical interpretation. These sermon prep materials help anyone add a bit of spice — and certainly more punch — to any sermon. As a preacher, your ultimate goal is to bring your congregation closer to God as you expound on the sacred Scripture, compelling listeners to action.
---
Preach compelling sermons … every week!
For pastors who have too much integrity to preach someone else's sermon.
We offer more than 30 years' worth of weekly installments and sermon starter ideas, with new material added every week, to help build your biblical preaching. Each installment online consists of the following categories to bring God's Word alive for your congregation.
Sermon Inspiration
Relevant material designed to spark your creativity as a pastor and help you write a sermon for Sunday morning worship, no matter where you're preaching from these days. Each sermon treatment is built off a central idea that's pulled from a lectionary-based familiar biblical passage to assist you in sermon planning.
Commentary
An exegetical probe into the cultural, historical, grammatical and contextual meaning of the week's Bible reading, providing a scholarly background for your sermon preparation.
Sermon Illustrations
Insights, anecdotes, quotations and references to current events dovetail with the sermon material or your preaching point.
Children's Sermons
Simple stories help you reach the smallest members of your congregation. Perfect to create videos for social media or to share on your church's website or within your children's ministry.
Worship Resources
Each installment includes ideas for calls to worship, prayer, hymns and responsive readings, benedictions and more relating to the Scripture theme. These resources help you create a worship experience that ties in seamlessly with your preaching.
PowerPoint Presentations
PowerPoint files with matching images for your sermon topic. Simply download, add your text and send to your media team!
Each of the above categories is fully searchable by keyword, topic, category, Scripture or Lectionary date to quickly find exactly what you're looking for. Want to preach beyond the lectionary about a specific topic? No problem! You can search our sermon archive for a specific Scripture or topic. Whether you're writing and building a sermon series or simply want sermon outline inspiration, Homiletics Online is a valuable companion in your weekly quest to make every sermon one that drives the message home in people's hearts, minds and emotions.
---
Read a free sample sermon treatment.
January-February 2024
Genesis 1:1-5
$38 million for a Bible? How much is your Bible worth?
---
Start today. For only $69.95, you'll receive a full year of valuable sermon preparation resources.
Sometimes Homiletics Online will make you laugh. Sometimes it will rip your heart out. Sometimes it will make you say, "Yes!" Sometimes it will make you say, "Hmm." Sometimes it will make you ask, "Huh?" But along with great ideas and metaphors, Homiletics Online also paints word-pictures for conveying the gospel to today's audiences. You'll draw people in with titles like "The Naughty, the Nasty and the Nauseating," "Red Bull Buzz" and "Engineering for Eternity." And of course, Homiletics Online anchors the quest for truth found in the Bible.
As a church leader, you want to be able to expound on the main idea or passage in a way that engages and encourages your congregation. For thousands of pastors, our expository sermon ideas are a trusted resource to use during the sermon preparation and Bible study process of working to share God's truth with church members and visitors.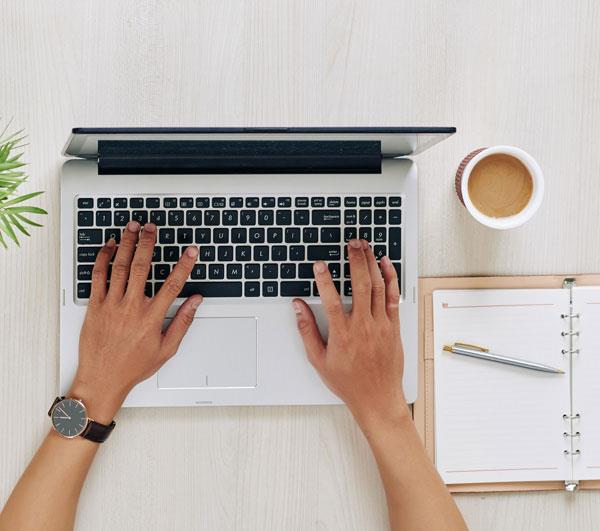 ---
In the Current Issue of Homiletics Online
To get an idea of what you'll receive each month with your paid membership, here are some excerpts from the most recent issue. Our material helps you move seamlessly from a sermon idea to manuscript to pulpit.
---
What Pastors Are Saying About Homiletics Online
---
Start today. Cancel any time.
Act now and, for just $7.99 a month or $69.95 a year, you'll receive a full year of this valuable sermon preparation resource.
Our convenient, continuous-subscription program ensures you'll never miss out on the inspiration you need, when you need it.
You're never obligated to continue. Naturally, you may cancel at any time for any reason, no questions asked.